The Vegetable Garden In October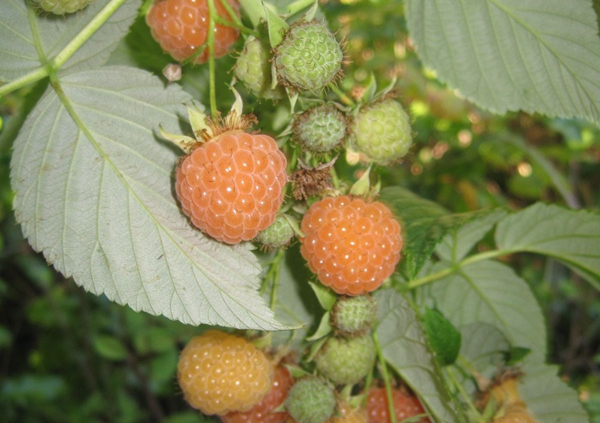 October is a bittersweet time in the garden; while the beauty and generosity of the earth is upon us, we know that the dark days of winter are soon to follow, and we say goodbye to the daily picking of ripe produce from our beloved garden plots. I've learned so much this summer, and writing this blog has made me more aware of the lessons learned.
FAYE'S TOP FIVE LESSONS LEARNED THIS YEAR IN THE GARDEN 
1. Mulch  If I had to say the single most gratifying thing I've done this summer, it would have to be the straw mulch over the soil in the veggie beds. My soil hasn't dried out as it usually does, the weeds have been manageable, and best of all, my strawberries and lower tomatoes don't have evidence of slug lips, mold, or rot on them.
Here is a picture of my Tristar strawberries, taken on October 1st.  Not a slug bite in sight.
2. Cutting Canes  Raspberries used to be a mystery to me, but now I'm getting it. For summer bearing rasps, e.g. Tulameen, cut down all the old fruiting canes, leaving the new canes to produce next year. Right now they will be long and need support; tie them as horizontally as possible for the most prolific fruiting next summer.
My revelation was with fall bearing raspberries. Cut the fruiting canes down only half way, so there will be a summer crop on those canes, and then a larger fall crop on the new canes. I have Fall Gold, and here is a rather poor picture of my canes in summer, with the peach coloured fruit hiding under the leaves; my main fall crop is still fruiting now, in October.
3. Size matters  This is more a lesson on what NOT to do.  I have often forgotten how big plants will become, and thought "I'll plant this right beside the peas, because the peas are over early, and then this crop can thrive later." Wrong in many cases; the peas get bigger, and last longer, than I ever remember, and the result this year was my parsley bolting to seed early because it spent its formative months in the shadow of towering vines of (delicious) snap peas. Space your plants appropriately for their full size, to allow air circulation and room to produce a good crop.
4. Variety Matters Too Different varieties of vegetable plants are unique.  A tomato isn't just a tomato, a leek not just a leek.  Some are winter hardy and some aren't, important to know if you want to grow a winter crop. Some produce in less than ideal conditions, and some are prima donnas.  Check the 'days til maturity' in seed catalogue; we often have a short season, so choose varieties that mature quickly. Some varieties are resistant to certain plant diseases; so it's important to know which problems are likely to arise, and choose a resistant variety. Do your homework; ask us, ask your friends, read LOCAL gardening news or magazine reports.
5. Beware Bolting Spinach  Spinach is sensitive to hours in the day, and will inevitably bolt to seed in the summer, when days are long.  Plant spinach in September as a fall crop to overwinter, or as an early crop in March, but expect it to bolt as June days start lengthening.
LAST OF THE HARVEST, FOR NOW  Today, October 6, is a sunny and beautifully crisp fall day, a fitting time to take out my tomato plants. The increasing chance of rain has made me nervous, running out to put the plastic cover back on, and the risk of late blight increases as days go by.  Most were ripening anyway, but the greenish ones will finish up in the kitchen window, where I seem to have the best luck. Ripening in a box wrapped in newspaper is an old favourite method for many, but for me this always ends dismally with rotting fruit forgotten in the garage.What is thrilling to note in the picture is the winter kale in the tomato bed. The red flags were placed beside tiny kale starts, planted when the tomatoes loomed over them in August. Not visible in the picture are the crops of purple sprouting broccoli, chard and beets, being stored in the Great Canadian Refrigerator outdoors. Growing vegetables this summer has been a thrill and delight as the new skills have taken root, grown, and produced many delicious crops and meals. Next blog will be Amending the Veggie Garden for Winter. Stay tuned.
https://russellnursery.com/wp-content/uploads/2013/06/fall-gold-rspb-in-sept.jpg
800
600
Kathryn Verlinden
https://russellnursery.com/wp-content/uploads/2022/04/russell-30th.svg
Kathryn Verlinden
2011-10-10 22:40:43
2021-01-21 05:51:44
The Vegetable Garden In October